Give visitors the ultimate online encounter with your exhibition

Curate and publish beautifully rendered galleries with artwork displayed in high resolution on all desktop and mobile devices.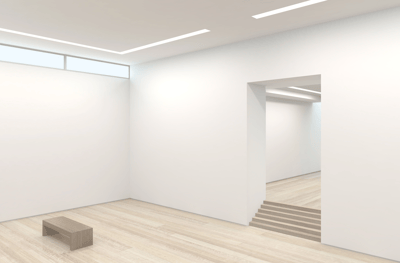 Choose and Customise your Gallery
Choose from five different sized pre-made galleries which have been carefully designed to match the size and scale of real world spaces.
Each gallery has it's own unique ambience and shape.
You can customise these spaces by naming your galleries, adding your own branding and painting any surface to create your own colour schemes.
Or you can contact us to create a custom gallery that replicates your bricks-and-mortar space in the virtual world.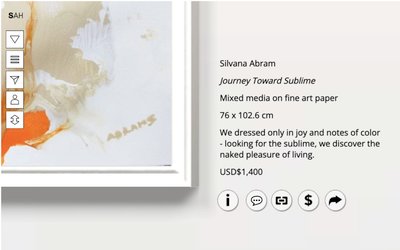 Exhibbit viewers move around freely inside the 3D gallery, observing the artworks, reading their accompanying text and exploring links to learn more - this is an exhibition experience.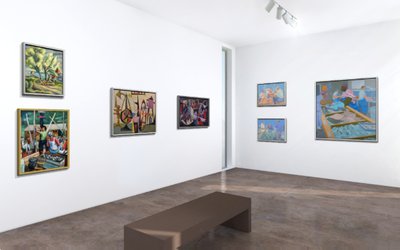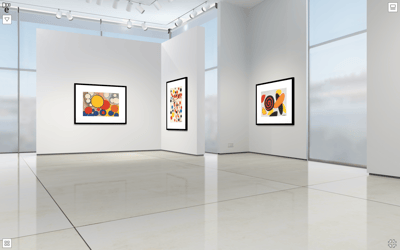 ---
Exhibbit is an outstanding, easy to use tool for the artist who wants to offer his or her collectors a professional, online experience that is far and above the typical simple, two-dimensional images on most web sites.
Gregory Packard - Artist
---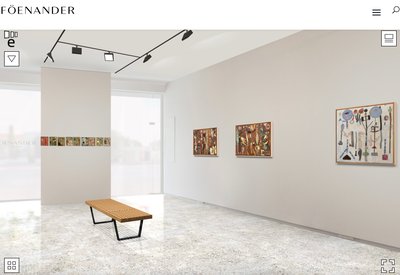 ---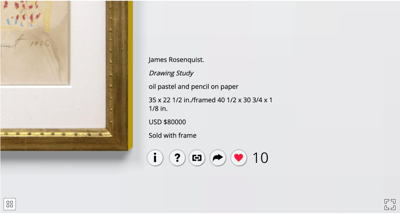 Promote
Once you have published an exhibition it can be Promoted using the built in Promote tool.
Here you can select a view of your exhibition in the gallery and send or post a message along with the gallery's link, for sharing on social media and up to 100 recipients via email.
Switch on the interactive wall buttons to help promote and engage.
By displaying the share wall button, visitors are able to share the exhibition and an image of their favourite artwork in the show, along with a message and a link to the exhibition.
Enable the 'like' or 'vote' buttons to promote engagement and receive feedback from viewers who visit your exhibition.
Visitors also have the option to make an enquiry, link to another webpage or buy the artwork by linking to your ecommerce, all from the wall buttons.
Each artwork's information and links are also viewable from a drop down panel.
---
We represent almost 50 artists and wanted to do something that would feel somewhat tangible and the response has been good so far. We've had almost 300 visits to the exhibition in the first 18 hours.
Jordan Roth
---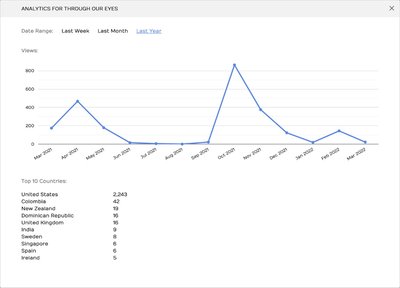 Analytics
Keep track of your visitors.
Each exhibition has analytics, so you are able to review the number of visits, where they came from and when.
If you have Like or Vote selected these results will also be displayed.