Described by locals as one of the most prestigious galleries in Olde City Philadelphia, Stanek Gallery presents a diverse collection of representational, abstract, figurative and conceptual work in a wide range of styles, techniques and subject matter.

Their approach to marketing is modern and multifaceted. Through a mixture of virtual exhibitions, gallery visits by appointment, printed catalogues and a presence on Artsy, Stanek Gallery provides a more personalised art experience for collectors and patrons.
Recently In conversation with Jennifer Bedford, Stanek's gallery manager, we discussed their decision to incorporate a virtual platform, and how this has benefited their business.
Jennifer: We chose Exhibbit because of its elegance which has been greatly appreciated by ourselves and our audience. That elegance enhances our reputation and aligns with our brand. It lends credibility to both the artists we represent and the gallery itself. 
The exhibition schedule at Stanek is a mixture of physical and virtual, offering a dynamic experience for their viewers. One of their virtual galleries supports the main show that is on in physical gallery space and another smaller gallery, holds exhibitions that are purely virtual.

In March 2022 they launched, 'Stanek In Situ', a series of virtual exhibitions, alongside artist talks at physical locations. In May 2022, Stanek's new Private Showroom in Northern Liberties was opened. 
I asked Jennifer if she could share the journey of this more personalised art experience.

Jennifer: The first virtual gallery exhibition that we published was during a period of time when we were in between locations. We were moving and had 3 months where we were displaced followed by another 2 months where we were unable to have visitors in the space. Our virtual gallery allowed our audience to feel like we were never "out of commission."
When we opened the new gallery space, we opened it to a full room. That was the beginning of our journey.
Amanda: Can you tell us what initially inspired you to add a 3D virtual gallery to your online presentation?
Jennifer: We started and continue to use Exhibbit to engage our international and crowd-averse clients who can click and buy right in the virtual gallery. The program allows us to display the works, to scale, and accurately framed, in a space similar to our own. 
Amanda: How do these virtual exhibitions align with Stanek Gallery's overarching program, and have there been standout moments where they deepened client engagement with the artworks?
Jennifer: We're discovering that it allows people to see art in a different way. We have a sense that it is making a difference, because those who have accessed it almost always comment. While we haven't sold anything as a direct result of the virtual exhibitions, they have piqued the interest of people who would not have otherwise come into the gallery and engaged with our work, or artists, or staff. 

Amanda: I noticed a virtual exhibition with a link to book tickets for an artist's talk at your northern liberties location. Can you discuss how this bridging of the virtual and real-world experiences impacts the audience's engagement?
Jennifer: We encourage our audience to engage with the virtual space to browse the work, pique their initial interest, and revisit after a visit to aid in their decision-making processes in regard to sales. We direct our clients to Exhibbit via our webpage which also has links to Artsy and ticketing pages but we are glad to have the same connectivity via Exhibbit. 
Amanda: If some of your exhibitions are purely virtual; under what circumstances would you hold an exhibition in your virtual gallery that does not exist IRL?
Jennifer: We do solely virtual exhibitions to spotlight artists in tandem with our rotating "featured artist" pages on the website.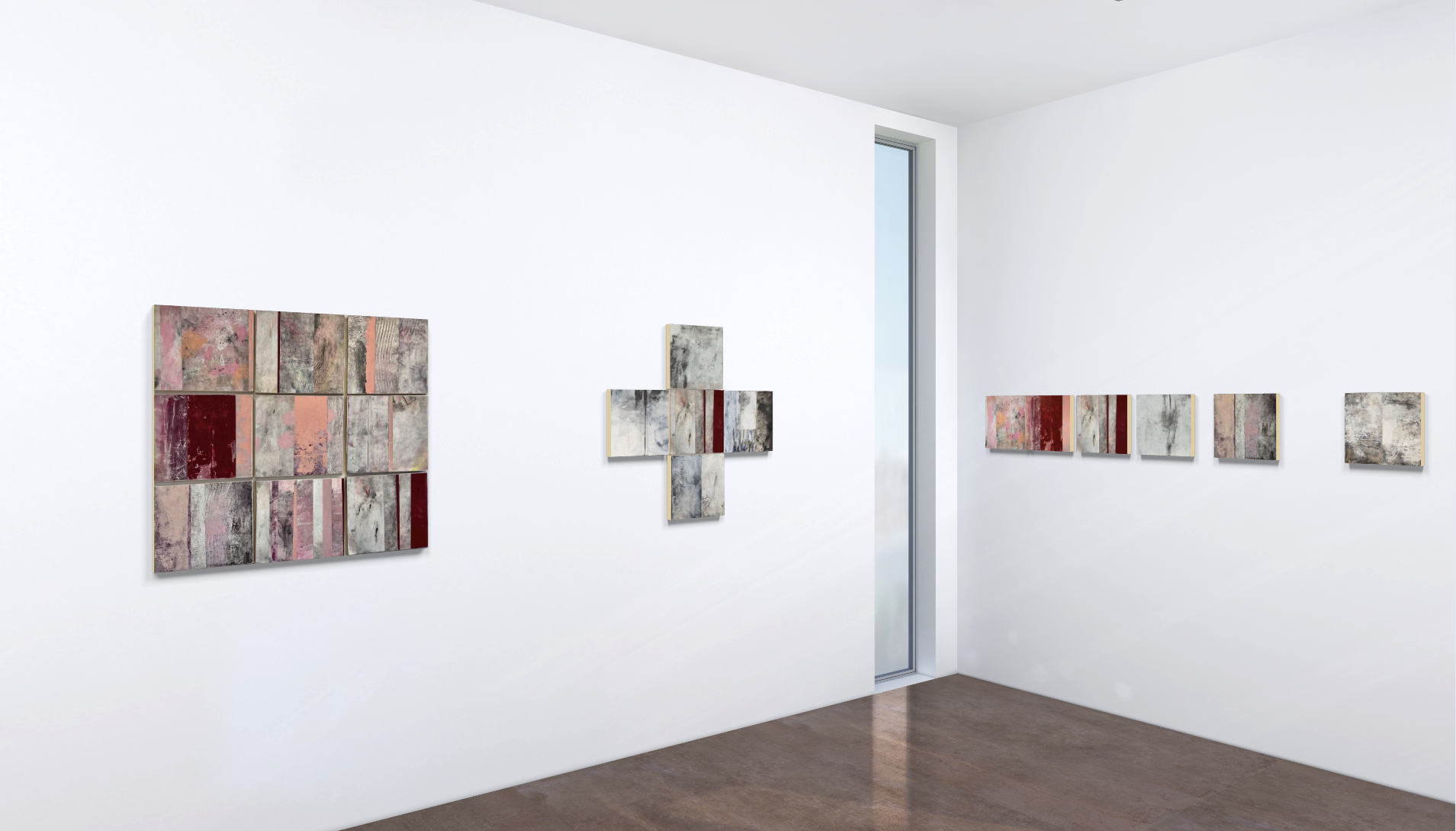 Amanda: Today, many environmentally aware galleries and collectors are thinking very carefully about international travel. Given these concerns and recognising the evolution of virtual gallery experiences; do you envision a future where both virtual and in-person exhibitions will routinely complement each other to reach and engage an international audience?
Jennifer: This is what we are currently trying to do, and have received some positive feedback from clients that this is being accomplished.
In conclusion, I'm left with three important observations from my conversation with Jennifer. Stanek's virtual exhibitions engage visitors who are too far away to visit the gallery in person, allowing them to extend their reach. Just as importantly, the virtual gallery is a very accessible way to re visit the exhibition after an in person visit, to aid in the decision making process. Thirdly the elegance of all Exhibbit galleries enhances their reputation and aligns with their brand. It lends credibility to both the artists they represent and the gallery itself.
Stanek Gallery's commitment to blending virtual and in-person exhibitions demonstrates their forward-thinking approach, which has been positively received by their audience.

Ultimately, the incorporation of Exhibbit has helped them expand their reach, engage new audiences, and deepen client interest, demonstrating the value of this innovative platform in the art world.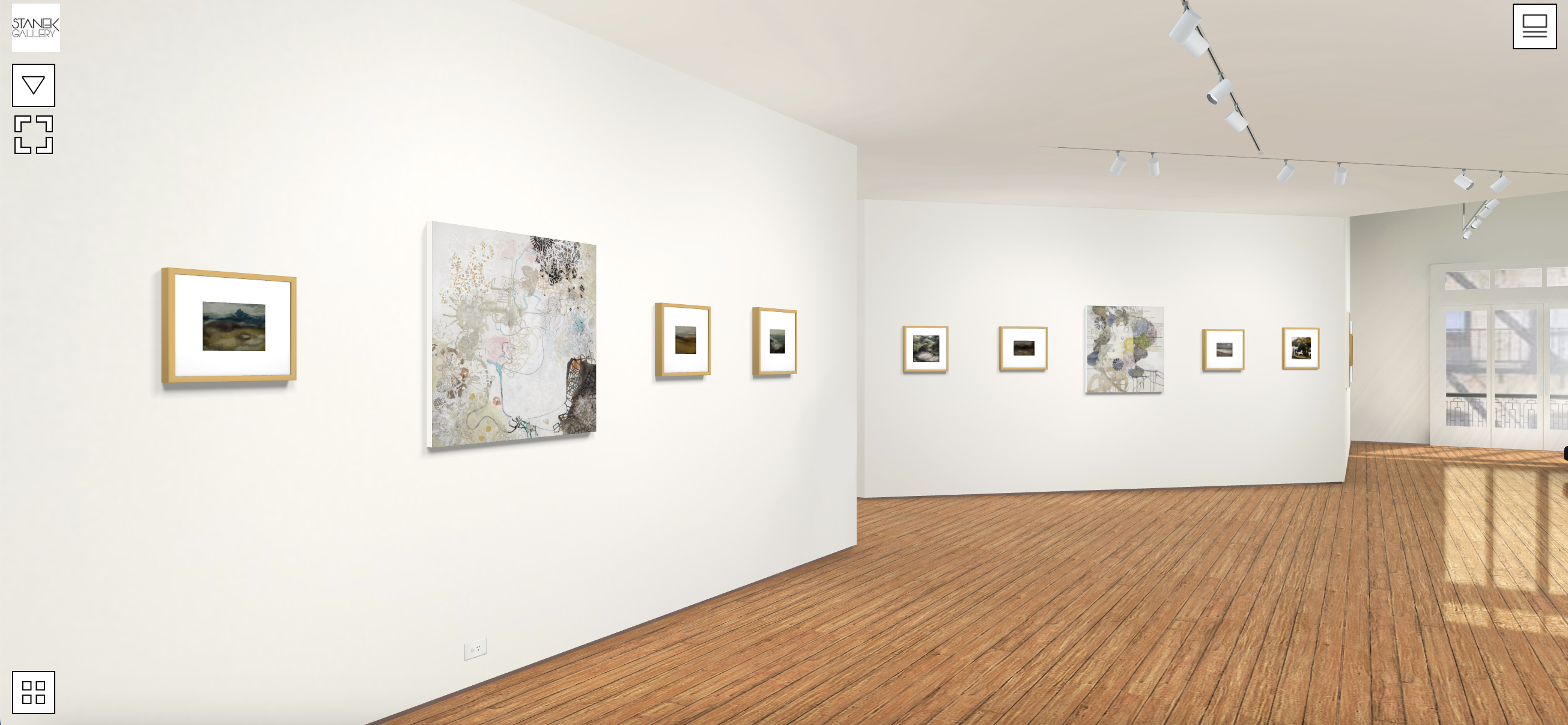 Visit Stanek's website.