Decals provide a new way to display irregular shaped artworks.
An unmounted canvas with ragged edges can now be displayed on the walls of your virtual gallery as a decal, using a simple mask with transparency, as shown in the image above.
For this type of artwork, you can retain the shadow by photographing it on a wall and including the shadowed area as part of the artwork image. Then use a tool like Photoshop to remove the wall and make the shadow semi-transparent, allowing the virtual wall to show through.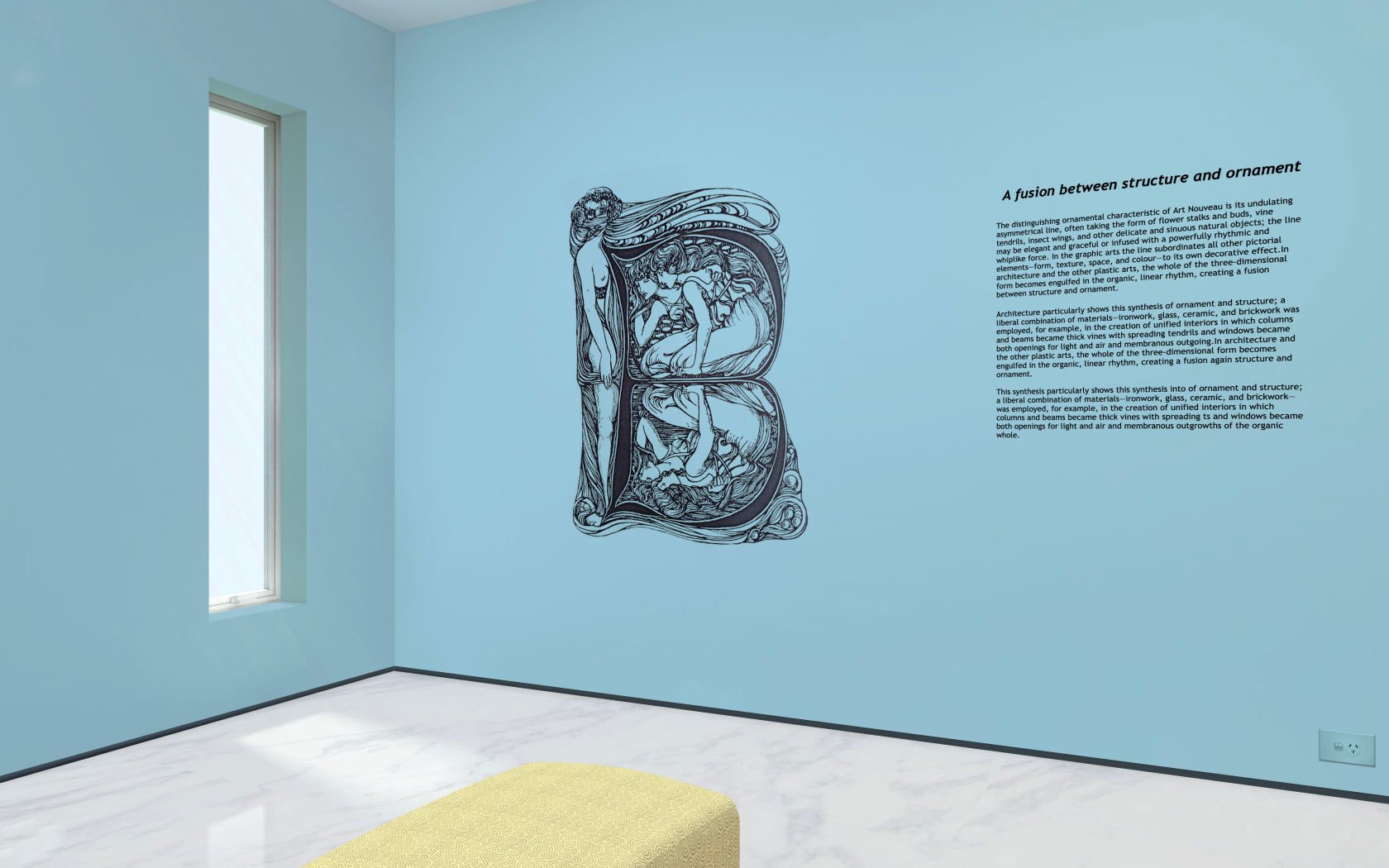 Irregular Shaped Artworks
Decals are thin and can be irregular shaped with transparent areas. They do not have any canvas depth or options to add frames.
Decals with transparency allow any shaped artwork to be displayed and the wall will show through the transparent areas as in the image above.