In the marketing of art, presentation has got to be one of the most important components, and holding an exhibition in an art gallery has long been the premiere way to achieve this.
As real estate rents rise, many galleries are ceasing to exist, so holding an exhibition is becoming more of a luxury, and one only a few can afford.
The first exhibition I ever attended left me with very vivid memories. It was a solo show and I was surrounded by a single, very powerful narrative. The artwork was totally brilliant, but what affected me most, was the concept of an exhibition itself. It was the perfect platform for telling a story, and to a captive audience, much like a cinema or theatre.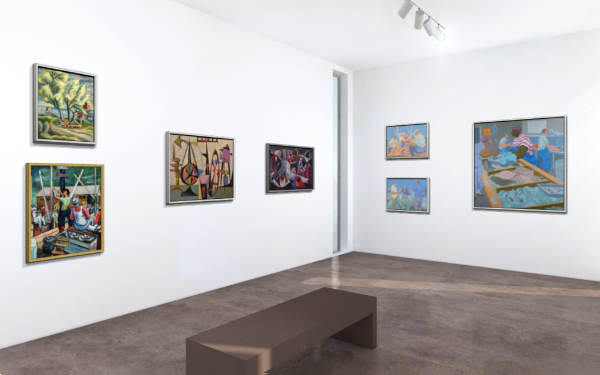 The internet is globalising the art market but its ability to showcase art in the form of an exhibition has been missing, until recently.
There are many times I have wanted to share the experience of an exhibition with my friends, but the best I could do was email or post a few photos … now, I can send an entire exhibition for them to experience.
Exhibitions require a great deal of thought and effort to pull off, so if you're fortunate enough to own or have a gallery to hold one in, it makes good sense to extend its reach and life online. If you are not represented by, or own a gallery, then online is probably the only way you will be able to show your work as an exhibition.
This is the very reason we created Exhibbit.  We wanted to create a familiar gallery environments for art lovers and collectors to explore curated exhibitions in, a solution that artists and gallerists could manage, one that is affordable.