Recreate your real art gallery in the virtual world
Realistic reproduction
Our unique custom technology means your virtual recreation will embody the same atmosphere and nuances that make your own gallery space so unique. Visitors can continue to experience exhibitions in your gallery environment, but online where it is always accessible.
Multiple ways to view
Publish online instantly to all mobile and desktop devices. Collaboratively plan exhibitions with your artists by privately sharing the 3D Gallery space during the design phase.
Always accessible
Reach an unlimited, but selective, audience through public and private publishing. Publish instantly across web and mobile. Host bespoke invitation-only events for your global collectors. and receive enquiries directly within the platform.
We'll work with you through the whole process of creating your custom made gallery and will continue to provide support and free updates after your virtual gallery is live.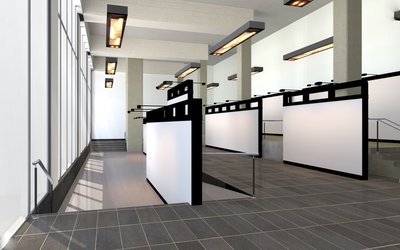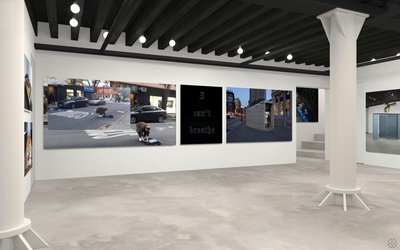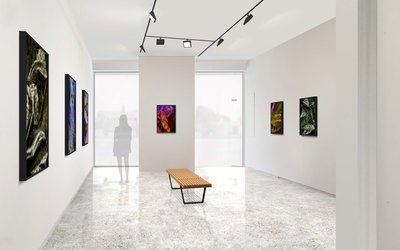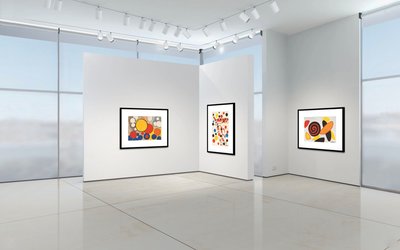 ---
What our clients are saying
The virtual gallery has had over 1,500 visitors, going digital really increased the audience!
We had such an incredible turn out, more than we could have hoped for and many times more than the brick and mortar ever receives. I just discovered that you even have an analytics button, and I saved those numbers for our grant material.
Elizabeth Ashe - CAH 'I' Street Gallery Washington DC
---
Get in touch
Message us with any questions via our form, for a no obligation discussion about your requirements.
Send us the following information via email and we will provide an estimate for replicating your gallery.
Accurately dimensioned plans, with a compass direction showing due north.
High-quality photographs showing all of the hanging walls and areas you want to be included.
Include photos of exterior views and detail shots of any important features in the gallery.
Label each photograph with the position it was taken from and the direction it is looking.