A lot has happened! Read below to discover all the changes and additions we have made this month.
Custom Display sizes
The new responsive display means your gallery window will scale to whatever aspect or size the browser page is set to. If you have a website that needs a specific embed size, a custom height and width can be added. No matter how big or small, your gallery will fit perfectly.
Artwork Limits Removed
Now we can support many kinds of curation styles with no limit to the number of artworks in an exhibition.
TIP: If you have a handmade or ornately styled frames, these can be well represented by photographing the frame along with the artwork, then colouring the sides of the canvas to match, like the example at the end of this article.
Five Live Exhibitions
This is perhaps the biggest news we have for you this month and it could make a substantial difference to your exhibition schedule. Up to five exhibitions can be live and available for viewing at once within a single gallery subscription.
Your Featured exhibition will be the first to load when the published gallery link is accessed. Up to four more shows can be accessed via the gallery menu.
For larger or group shows, spread the exhibition across five spaces or, alternatively, hold five individual exhibitions. For artists with a larger archive, show one featured and four past exhibitions. 
Guide to set up Five Exhibitions
Changing the status of an exhibition is done by selecting the drop down to the right of each exhibition, on the Galleries & Exhibitions page.
Select 'Featured' for the exhibition you wish to open in the gallery initially. Select 'Current' or 'Past' for up to four other exhibitions.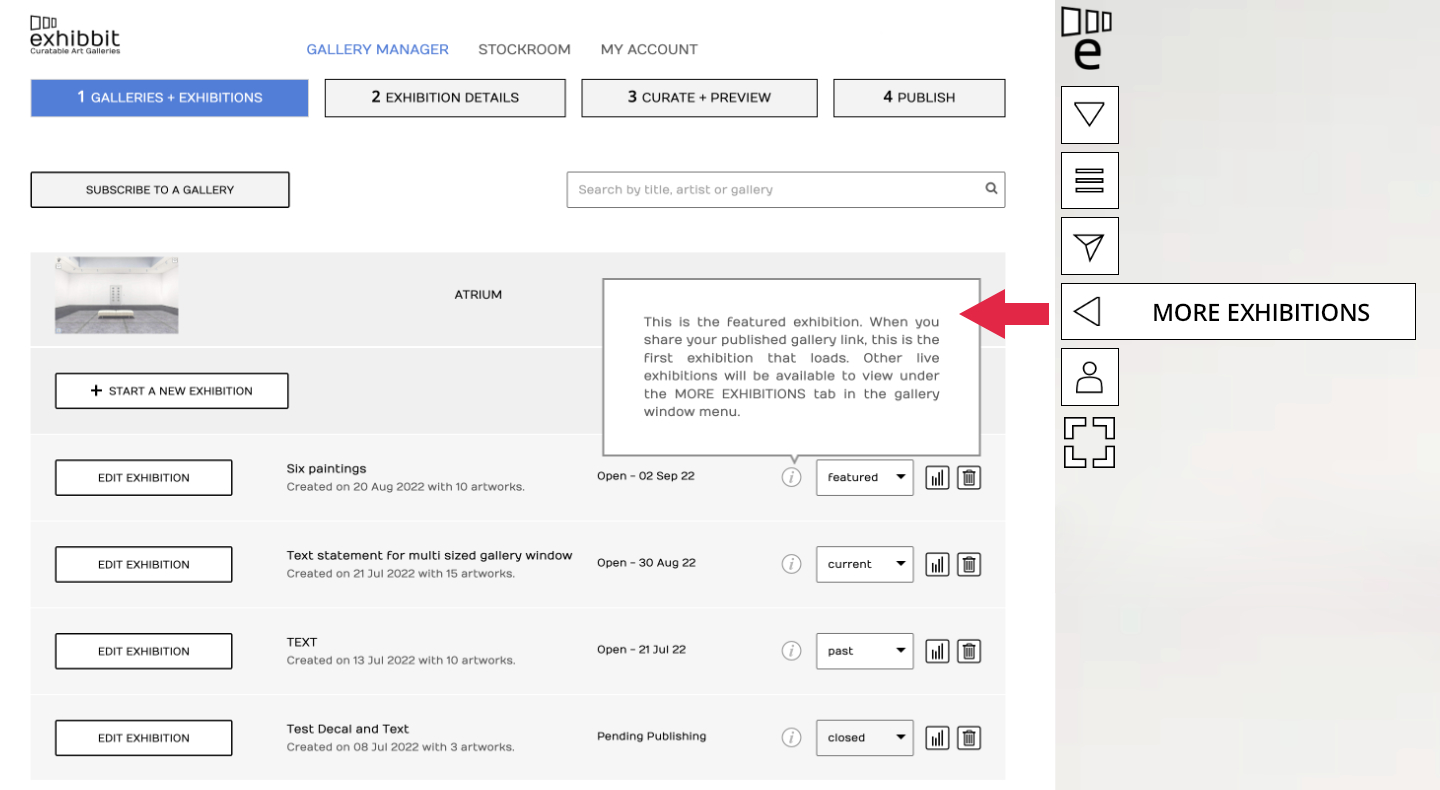 New Navigation Controls
We've added four navigation buttons in bottom right hand corner of the screen. The full screen icon has been re-located to the menu on the left hand side.
These buttons don't replace, but augment the keyboard and/or finger navigation by replicating the controls. The navigation buttons can be used in addition to your own keyboard, mouse or trackpad.
Expert Mode
The navigation and menu can be reduced on Mobile by tapping the main menu button, leaving the screen clear to navigate around the gallery with one or two fingers.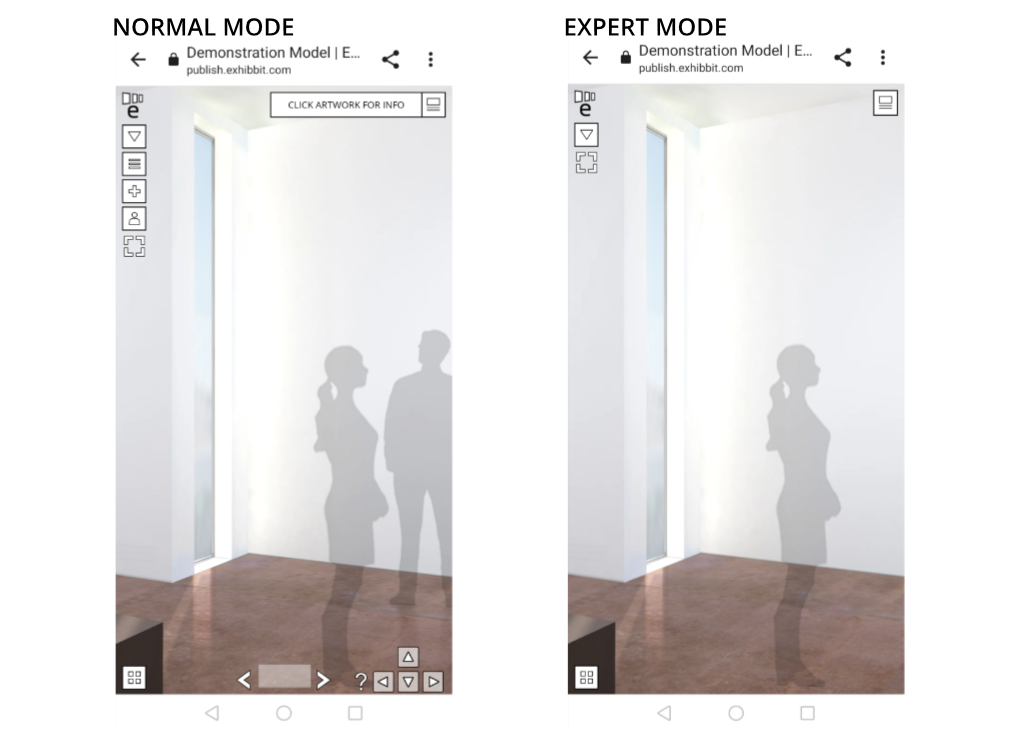 Animated Wall Buttons and Clickable Artwork labels
We've also made the wall buttons attached to each artwork animate out in sync with the artwork label, which fades into view as you move closer. The label beside the artwork has been made clickable which will centre your view over the artwork information and wall buttons area, making it easy to enquire and purchase.