Curation is one of the most critical skills in the art world. The way you hang your works affects the way viewers encounter them – and the reactions that are sparked.
Here are some tips to help you make the most of your curation options in a 3D virtual gallery.
Together or Alone?
Ask yourself, can a visitor separate the works visually so they can view a work in isolation? This is just as important as the overall collection of works that make up the exhibition. 
The works must be supportive of each other, while still retaining their individuality. Being able to focus on an artwork without feeling crowded by its neighbours, is important for the person considering owning it.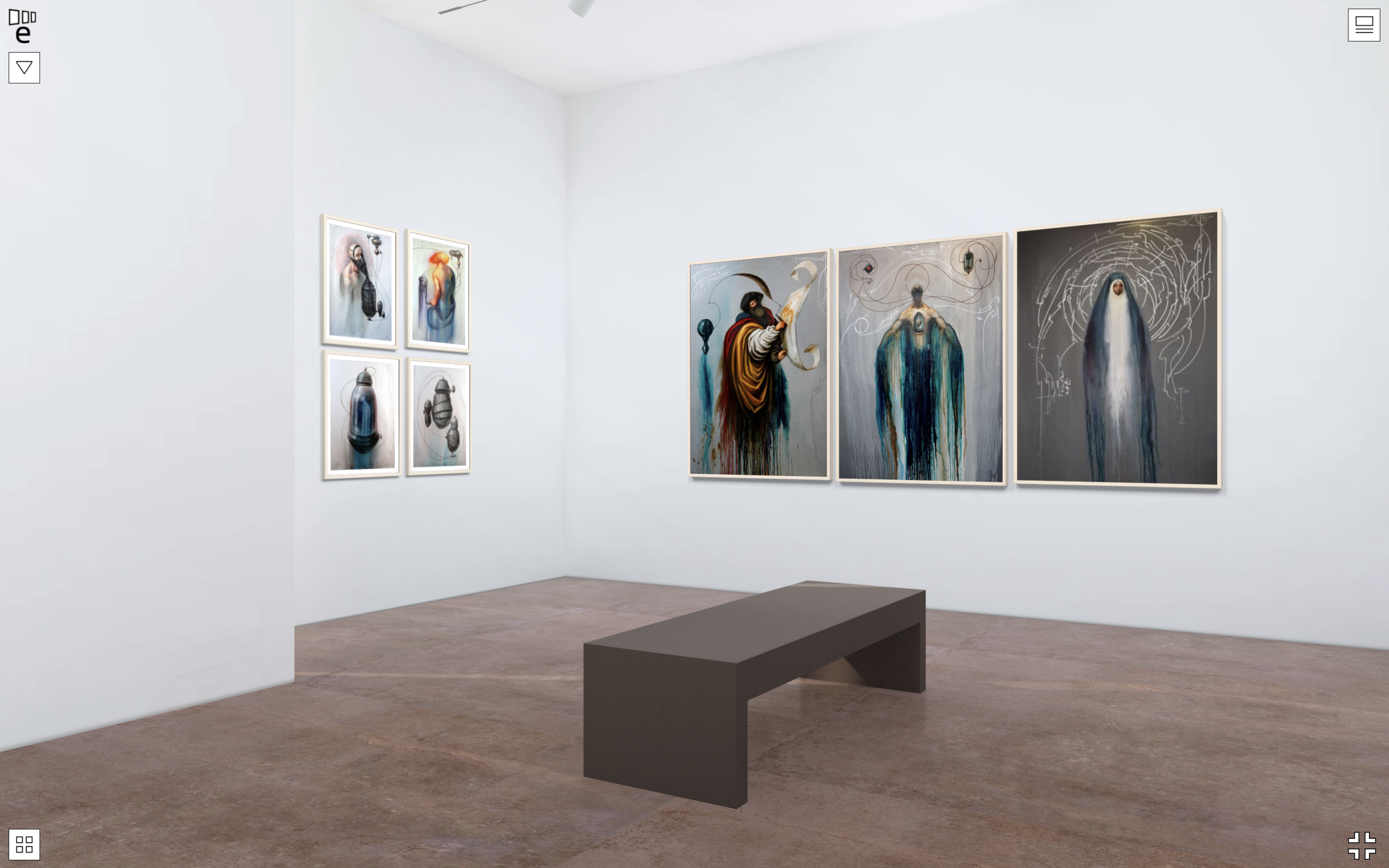 For instance, we find the positioning of the works here really inspiring. It's so eye-catching that we just want to drift closer and examine each work, one by one. An intriguing arrangement!
Group shows present special challenges
Group shows are a mainstay of the art world as they enable viewers to discover multiple artists in one setting. 
The thing you want to avoid is a chaotic jumble, or the opposite problem – too many similar works blending into each other.
Try to make sure that each selection of works has some synergy with the grouping. Likewise, each wall or grouping needs to work with the others on either side.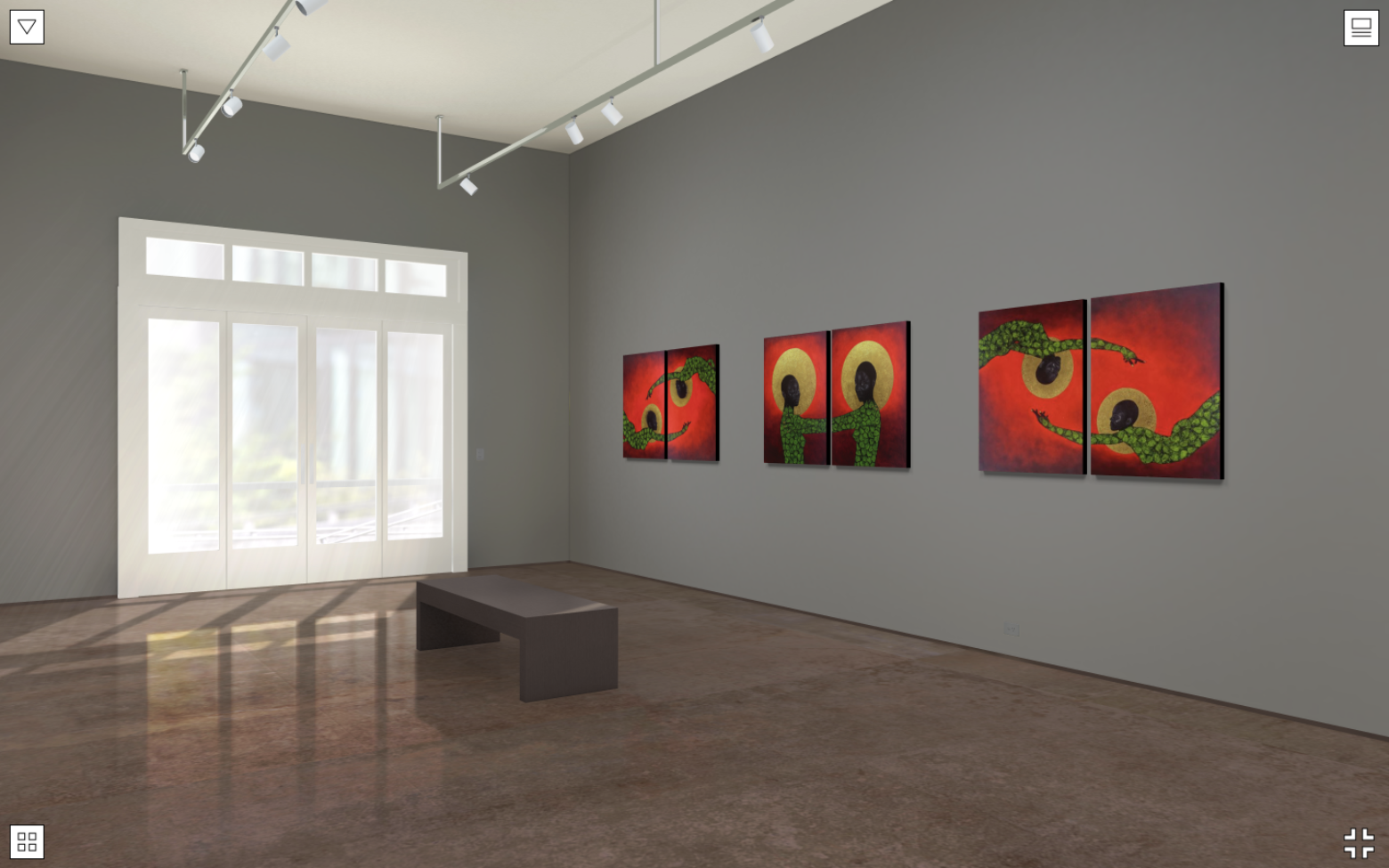 You can also place groupings of works next to each other that are completely different. This can serve to support the other group merely by its difference. These kinds of devices will give a certain coherence to the show that will help to hold even disparate works together in a way that is easily consumed.
The wonderful thing about curating in an online gallery is that you can try out any number of design concepts, and even move to a larger virtual space if the show expands.
The Preview function is your friend
What's the story your show is telling?
Sometimes the best way to answer that question is to do a rough hang.
Exhibbit makes it easy for you to quickly place artworks in your virtual gallery. Just drag them from the Art Palette to a wall, position them, then preview in 3D. This helps you see and grasp how the individual artworks or groups of works affect each other.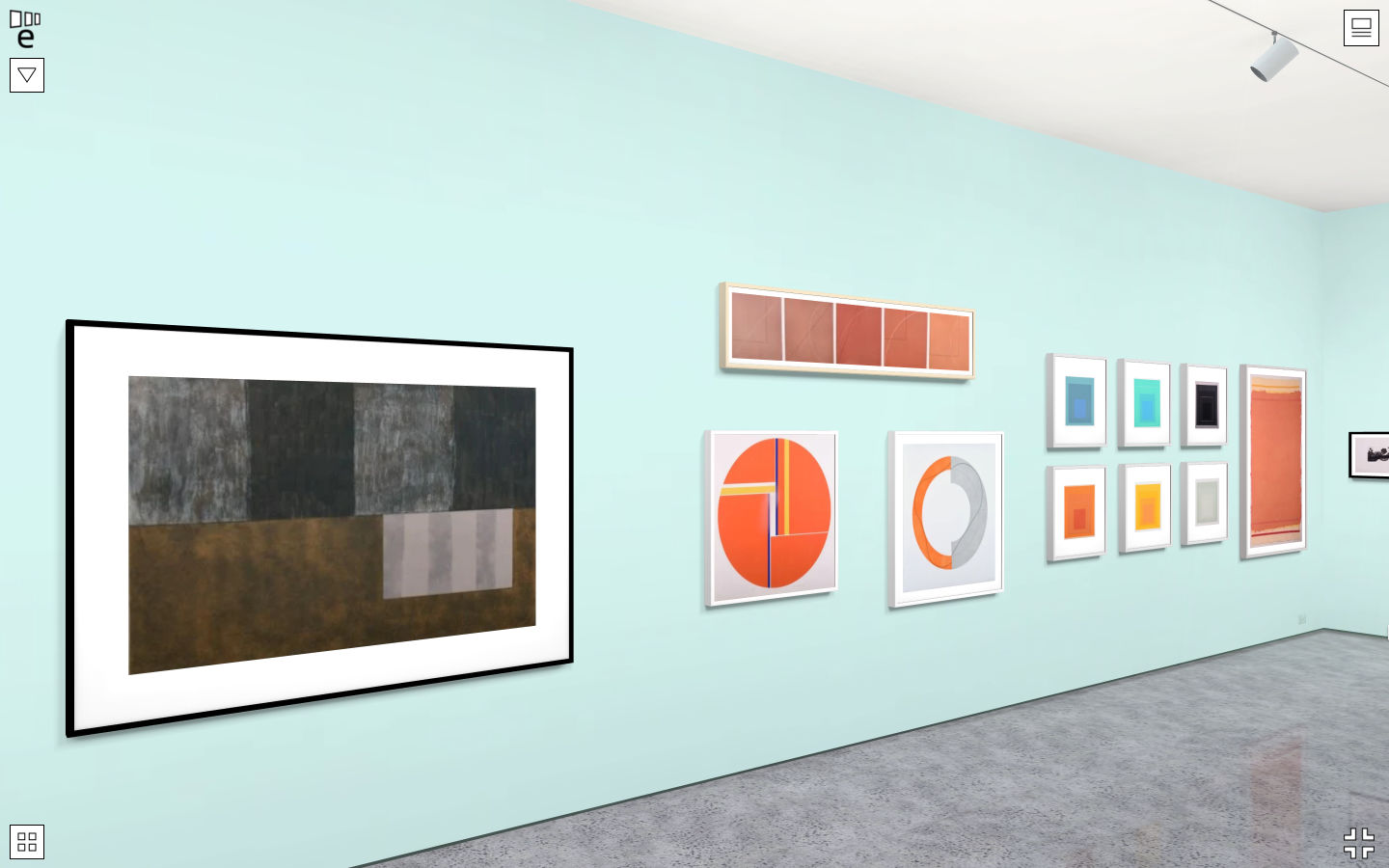 Try a hang – then refine it
Another tip is to place the works roughly where you think they should go on the wall and use the enlarged grid view to accurately slide them around. Then use Preview to step back and view in the 3D gallery.
This two-step process helps you resolve the key spaces quickly, and then explore a few alternatives. Rinse and repeat for the next wall – and the one after.
Don't underestimate the power of colour
Individual wall colouring can create subtle effects in the gallery to support a group of artworks or it can dramatically alter the feel of the entire space. As every surface is able to be coloured, tread carefully.
A real hang in a virtual world
Because Exhibbit is designed to replicate the real-world exhibition experience, curators can bring all their skills to bear. 
You have a wide choice of gallery spaces with different looks and dimensions to choose between – from traditional to modern. They will be showcased in a 3D environment that has been designed at real-world scale, to look superb on all desktop and mobile devices.
As well as having subtle light and shade effects, your exhibition space will feel like a gallery to your visitors – and not a giant warehouse. Subtle clues like light switches and the size of our virtual windows and seats make it a human-sized environment.
This is one of the keys to helping people relax and feel at ease when they enter a virtual space. We think that's pretty important when the goal is to open their eyes to a new artistic encounter.
Your viewers won't be distracted by the environment. They'll be attracted to the art.