A selection of current exhibitions using our pre-made or custom-built gallery spaces.
See what's possible when art is curated via a virtual exhibition platform to create a realistic, intuitive encounter for visitors. Whether you're a gallerist, curator, artist, teacher or administrator, Exhibbit has the best solution for you.
Take a tour of recent exhibitions
Curate your virtual art exhibition
Use our virtual art gallery software to curate your art exhibition online so you can share and promote on your website and other online channels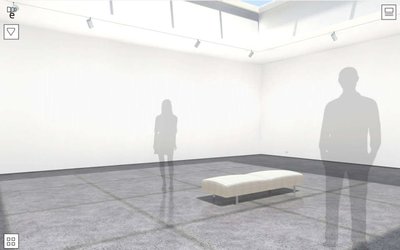 Choose any gallery for a 7 day free trial
Each gallery has it's own unique style and can hang a different number of artworks.
Create your own colour schemes and try out our tools for accurate group hanging.
Choose the information and content you want to display next to your artworks.
Preview the results in the 3D gallery and select your promotional preferences before publishing the exhibition and inviting others to view.