Make your curation and viewing experience even better, review our recent additions -

FIVE EXHIBITIONS
Showcase up to five exhibitions concurrently per subscription. Prepare future exhibitions and set a date and time for them to open. 
UNLIMITED ARTWORKS
We've updated our system so you can add as many artworks to an exhibition as you like, all limits have been removed.
WALL TEXT
Place titles and paragraphs of text on any wall. A huge range of sizes with drop shadows, outlines and surface shine are available.
GRAPHICS
Position graphical elements on the walls to theme your exhibition with. Four layers of content are supported so you can layer text over graphics. Artworks are always on the top layer.
TRANSPARENCY SUPPORT
Add irregular shaped artworks containing transparency, uploaded as .png file.

RESPONSIVE DISPLAY
Gallery windows are now fully responsive and fill the browser page. You can limit the display size by setting a maximum width and height.
LIKE OR VOTE
Engage your viewers and receive valuable feedback by asking them to like or vote for their favourite artwork.
A NEW GALLERY
We now have a larger gallery - Two Rooms. Featuring two spaces, easily connecting two exhibitions or one larger show.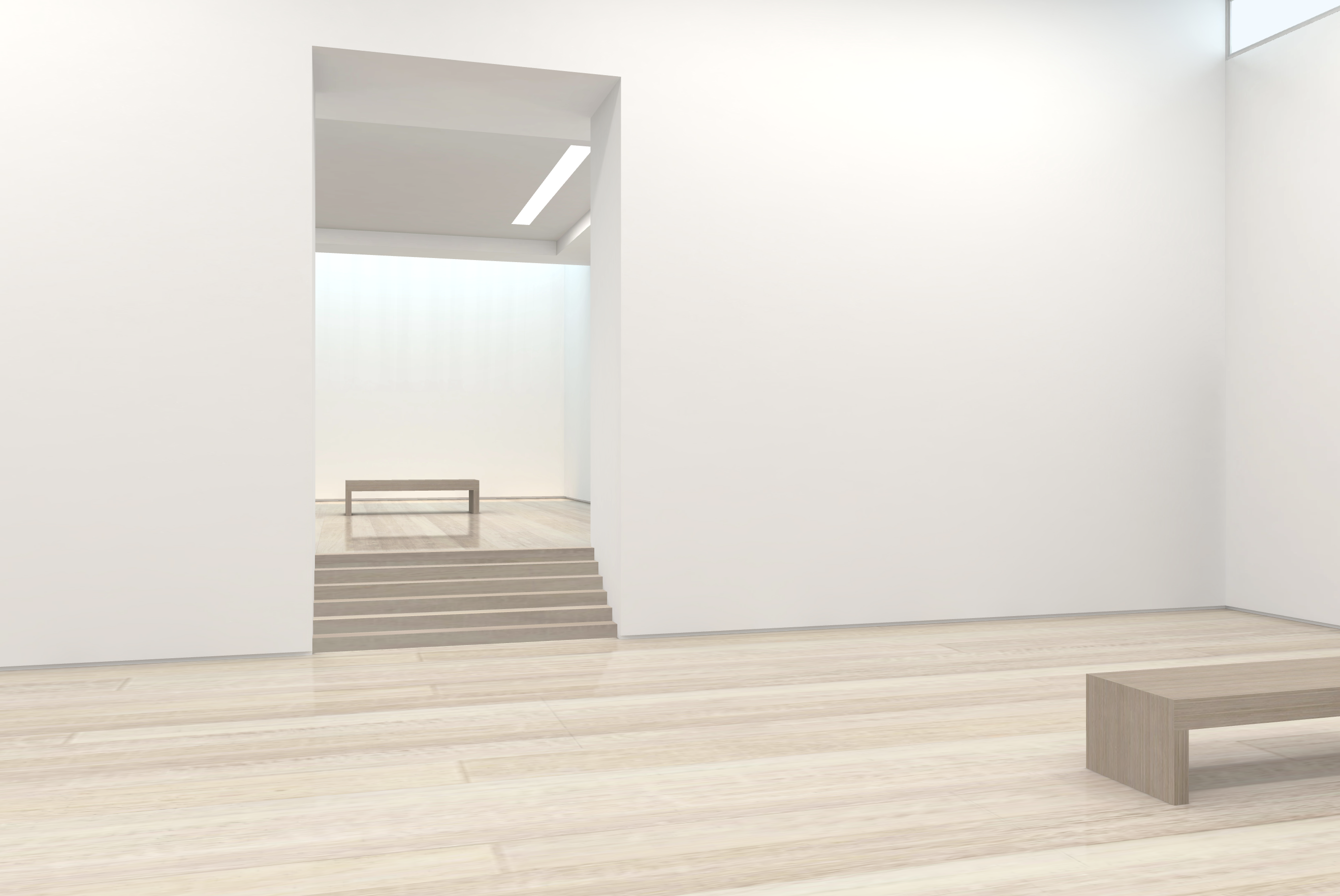 FASTER LOAD TIMES
Galleries load in five to ten seconds, depending on your device and connection.

NAVIGATION HELP
We have added navigation buttons as well as selectable artwork notes, enabling easier viewing and buying for all visitors
Happy Curating!